Is there a WeatherLinkIP firmware updater for Macs?
**This firmware installer will only work on the latest Mac OS (Catalina)**
The mac version of the Weatherlink IP firmware can be downloaded HERE
Extract the contents of the zip file (WLIPupdater115.zip) then double click on "WLIPupdate115.dmg"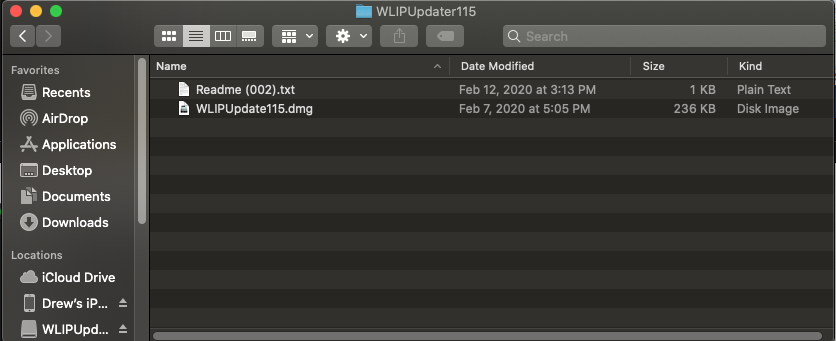 Double click on "UpdateWLIP"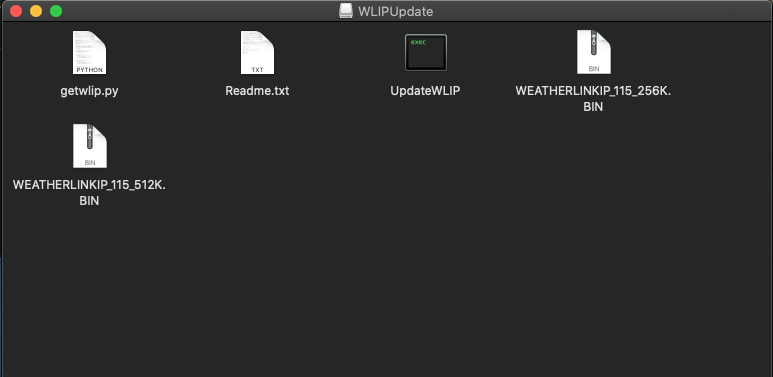 It will run a scrip then ask for your password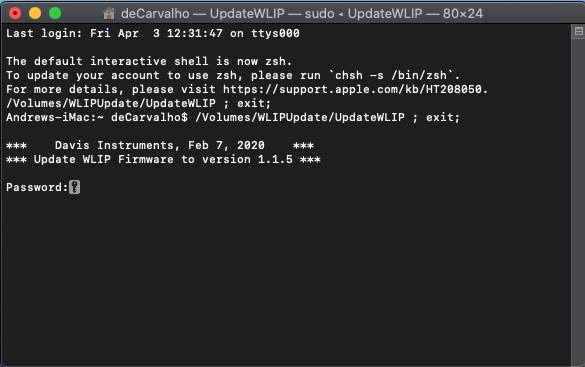 As you type your mac password, it will now shows any * or characters, just continue to type your password then hit enter.
---
How well did this answer your question?
---